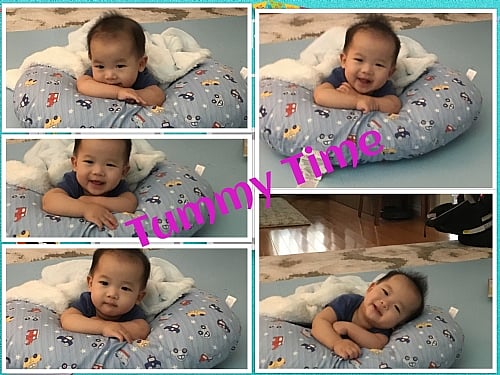 Why Baby Needs Tummy Time? And What Are The Benefits?

Let's do the tummy time together with Cutie M...
What's The Benefits of Doing Tummy Time?
To develop the core muscles of the neck, back, and shoulder muscles
To meet developmental milestones
To possibly help prevent early motor delays and conditions, such as flat head syndrome (positional plagiocephaly) and twisted neck (positional torticollis).
[More Details +]
Source: BabyCity
Views: 2140
Ideas: Tummy Time
GuideID: 229
Guide Type: Hot Topics
Brand: Boppy
Images & contents may be subject to copyright • Report this image • Credit: BabyCity
More Like This