More Images: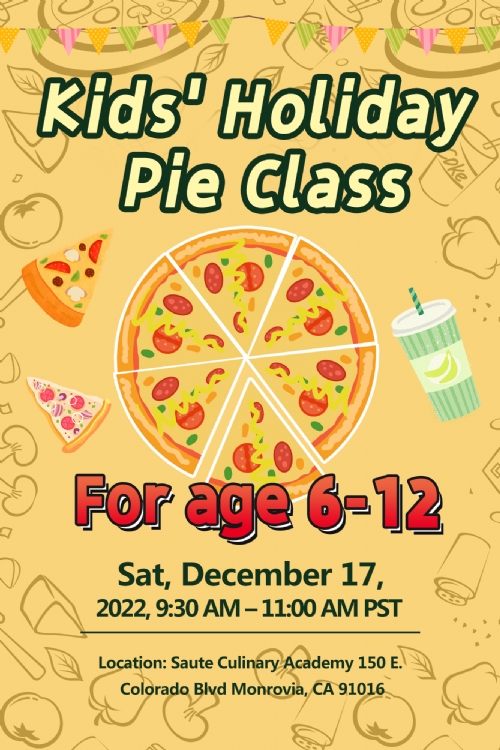 Kids' Holiday Pie Class
Bring the kids so that we can explore the wonderful world of cooking fun pies!
Kids' classes are for kids ages 6-12 years old
Saute Culinary Academy offers classes to serve every kind of cook, from beginners to advanced. We offer recreational classes on a variety of subjects, featuring seasonal produce and focusing on proper techniques. Most classes run for three hours and all our classes are hands-on, so students truly learn through participation.
Location: Saute Culinary Academy 150 E. Colorado Blvd Monrovia, CA 91016
Time: Sat, December 17, 2022, 9:30 AM – 11:00 AM PST
[More Details +]
Images & contents may be subject to copyright • Report this image • Credit: Saute Culinary Academy
More Like This