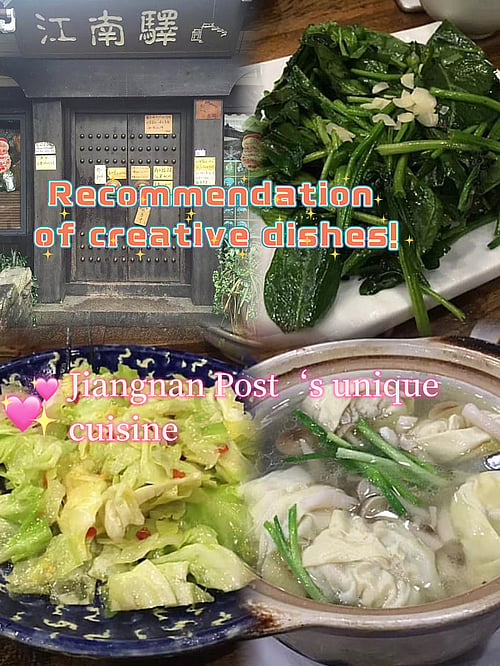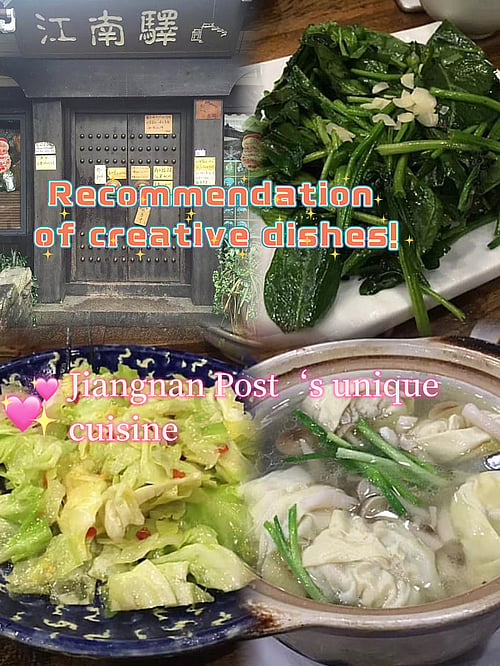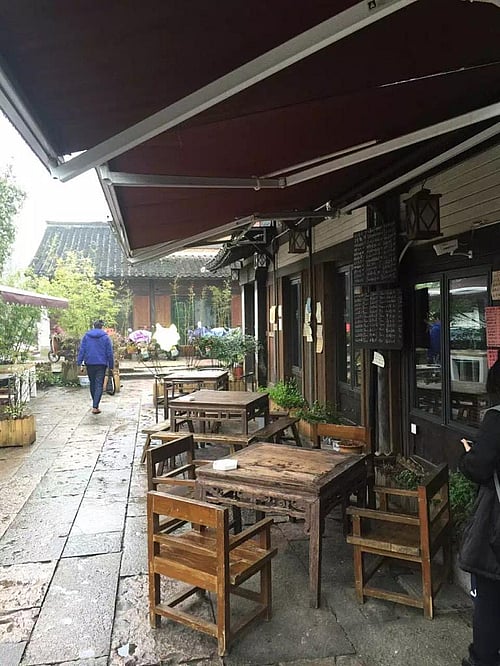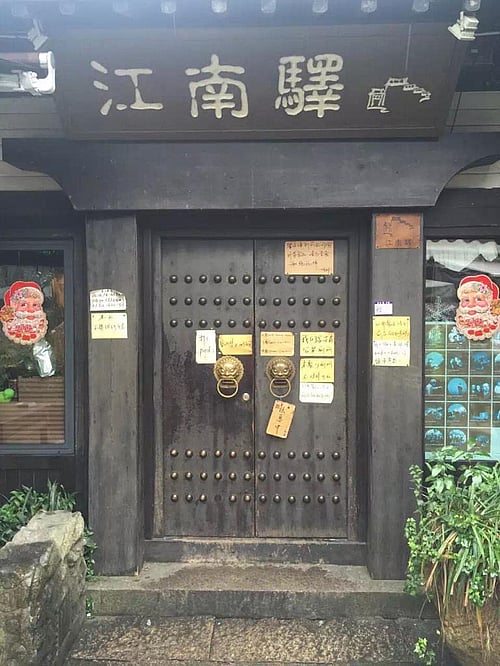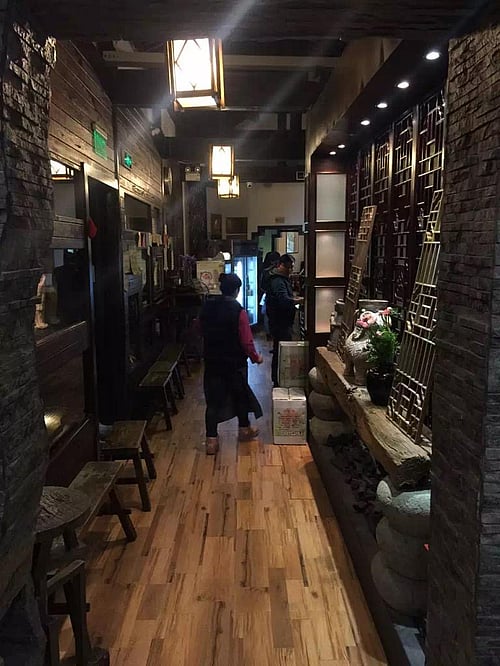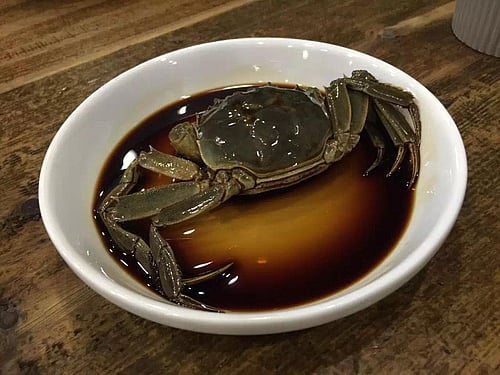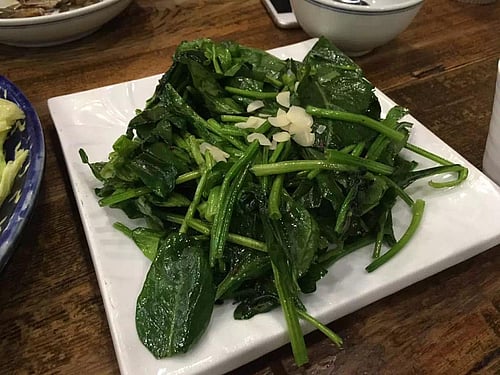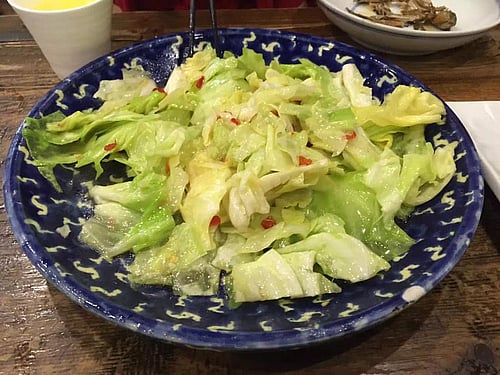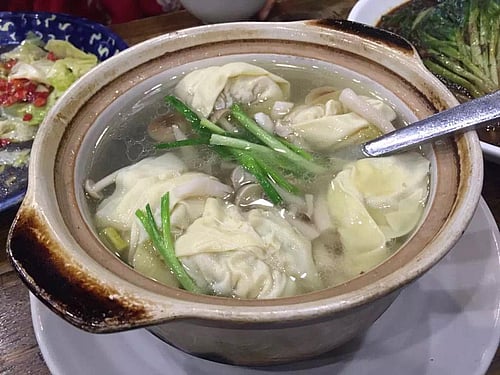 More Images: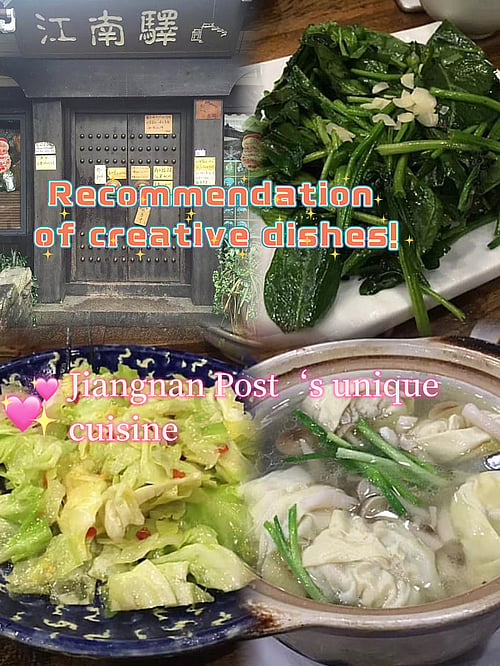 👉 Creative Cuisine Recommendations ✅ Unique cuisine in Jiangnan Yi, I'm willing to wait in line! ‼️
Not far from the gate of Faxi Temple, there is a wooden house with a hidden feel in the city.
👉 As an old-established restaurant in Hangzhou, it is still very popular. Even before the opening time, there is a long line outside the door.
👉 The owner must be as famous as the restaurant itself. She speaks in the local Hangzhou dialect and has a strong personality. She insists on personally taking orders from every table, and if you order too much, she will remind you "that's enough". The notices posted everywhere in the restaurant are also interesting. I really like it. Being talented is enough to be willful.
👉 Dishes
✅ Pepper Chili Chicken
I think it's a must-order for every table. A large pot with a whole chicken, covered with green onions, chili peppers, and Sichuan peppercorns. The chicken meat is tender and not dry, and the numbing sensation of the peppercorns spreads throughout the mouth, but it's not spicy.
✅ Fermented Bean Curd Spare Ribs
A signature dish, the spare ribs are stewed until very tender, and the dish is served with fermented bean curd sauce. It's a bowl of deliciousness in a minute.
✅ Curry Shrimp
Large freshwater prawns are deep-fried and stir-fried with curry, resulting in a rich curry flavor and fresh shrimp.
✅ Cumin Spinach
A unique creative dish, spinach with cumin and almond slices, it has a peculiar texture, like chewing on fresh leaves.
✅ Spicy and Sour Cabbage
The taste is somewhat similar to hot and sour shredded potatoes. The crispy texture of the cabbage is a characteristic of their vegetable dishes.
✅ Pickled Vegetable Stir-fried Amaranth
The essence of creative cuisine is to combine unexpected combinations. The pickled vegetables are made in-house.
✅ Three-Cup Stinky Tofu
The taste is savory and sweet, and the stinky tofu is not too overpowering. The osmanthus sugar rice cake is average and not recommended.
Jiangnan Yi is my top choice to bring out-of-town friends for a meal.
🌟 Jiangnan Yi
📍 355 Tianzhu Road
⏰ Tuesday to Sunday, 11:00-14:00, 17:00-20:30
⚠️ Only supports on-site queuing and manual calling of numbers. Don't go too far away!
[More Details +]
Images & contents may be subject to copyright • Report this image
More Like This